Isn't Pinterest greaterrible? (See what I did there?) The terrible part is that I can spend hours just browsing, when I should really be getting things done. As I've mentioned before, it can also make you feel like a less than adequate mom when you take the cumulative of every idea every mom has ever had and compare it with what you've done that day. Honestly, my "good mom" status would probably increase dramatically if I would just spend hours WITH MY CHILDREN INSTEAD OF ON PINTEREST.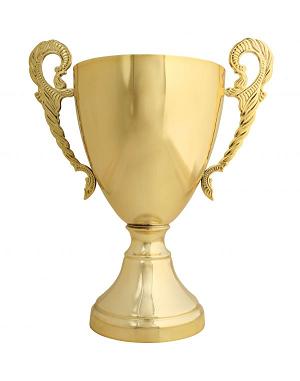 But when the kids are at school or in bed, Pinterest is great. So many fantastic ideas! It's an easy way to organize your thoughts and have a place to reference them when you're feeling productive. I have come to rely on the amazingness of several Pinners, and they deserve an award…a
Pinny Award
, if you will! I have separated the Pinny Awards into several categories --
Interiors, Food, Words of Wisdom,
and of course,
Fashion
-- and my next few blog posts will be dedicated to acknowledging the winners in each category.
Today we will recognize winners (yes, multiple people can win in each category, because I said so) in the
Interiors
category. And the Pinny goes to...
APHROCHIC
- I don't even know what to say about this husband/wife duo, Jeanine Hays and Bryan Mason. They have mastered the art of intertwining culture and design. Along with an
interior design blog
, they create and sell gorgeous home decor products. Jeanine has such a good eye, and not just for interiors. She spots the cutest fashions (for grown-ups and kids), amazing art, and other goodies, so I follow all of her boards! Last week, I bought a copy of their book,
REMIX: Decorating with Culture, Objects, and Soul
, and I'm having a hard time putting it down.
AMBER INTERIORS
- I, along with her almost 21,000 other followers, would really just like to be Amber Lewis's friend. My jaw drops at every single thing she designs, pins, creates, and sells. Amber is an
Interior Designer
based in LA, with an incredible ability to combine colors, shapes, and styles into intentionally eclectic masterpieces. It doesn't hurt that she's
super-stylish
and seems like the world's coolest mom. If Amber were in Richmond (or I in LA), she would be hired immediately. But, since that's probably not going to be the case, I will continue to pull inspiration from her Pinterest boards (and Instagram and
Twitter
feeds, too.)
Congratulations to our winners, and stay tuned for the Pinny Awards in the Food category.
I strive to make wardrobe choices clear and easy for women who are short on time, overwhelmed by their closets, or transitioning from one period of life to another. Let's connect!