Last night, I was getting lost in Instagram, and I somehow found my way to the
Knoxville Graphic House
feed. I learned that they offer many services, including business branding, graphic design, banners, invitations, etc., but I was particularly drawn to their apparel design (go figure). Honestly, I'm not a huge fan of wearing my thoughts. I even go so far as to squelch my kids' school spirit with a steadfast "no bumper stickers on my car" rule. I don't know why, really. I'm sure a good shrink could tell me. Nevertheless, sometimes you relate to something so deeply and meaningfully that you allow yourself to break the rules--just this once. And so it is with this KGH sweatshirt: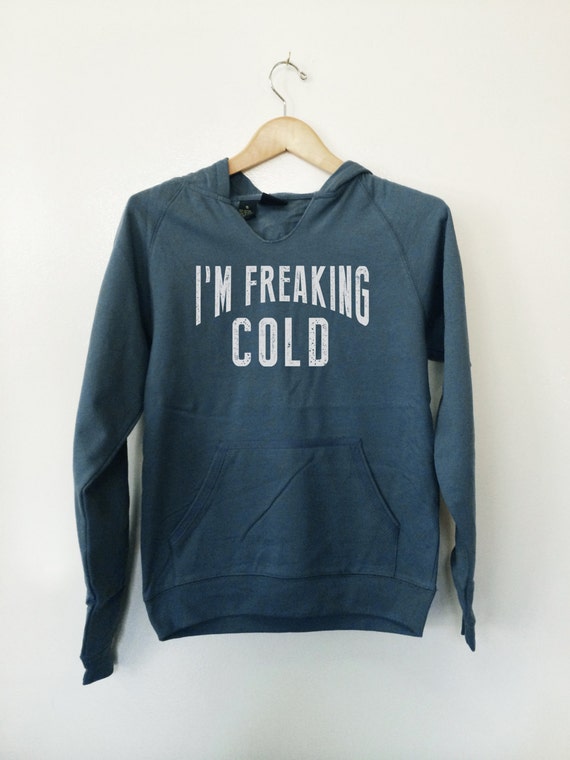 Available here on Etsy
Well said, Knoxville Graphic House. I am cold, indeed. Pretty much always. I promise not to incorporate it into a "How to Dress Up a Sweatshirt" post. It'll simply be worn for comfort and warmth, but it's most definitely -- and unapologetically -- headed for my closet. Check out their other fun "thoughts on clothing" in their
Etsy shop
!
As a personal stylist in Richmond, VA, I strive to make wardrobe choices clear and easy for women who are short on time, overwhelmed by their closets, or transitioning from one period of life to another. Let's connect!